About Rachel:
I grew up in a home where history and memories abounded. Old photographs and stories that had turned into family legends tied me to another time and place, and from an early age, helped inform my understanding of myself and the world around me. I've often been described as an old soul; it's something I've grown to be proud of, and something that stems from a life-long love of playing dress-up, treasure hunting at yard sales and thrift stores, and listening to music from artists that lived and died long before I was born. Etsy, and more specifically the shop I run with my fiancé, Nate, has provided an outlet to mix creativity with my love of anything and everything vintage. Dolly Mae Vintage is named after two of my great-grandmothers, Dolly and Mae. Both were incredibly strong women, and no matter what life threw their way, they always made a point of looking and dressing fabulously.
About Nate
: For me, my love of vintage was always sort of there—I had a few LPs, loved watching old classic movies, and had a small man-crush on Paul Newman—but it wasn't until later that I really got into it. Living in a city like New York, where you are never more than a few blocks away from a historic landmark or an amazing vintage store or flea market, it feels almost impossible to avoid it. I was initially inspired by the mid-century modern cool of Mad Men, and my interest in vintage clothing and culture has grown from there. Dolly Mae Vintage definitely was Rachel's brainchild, but I could not be happier partnering with her on our store, hunting for hand-picked mid-century treasures together, and sharing our passion for vintage style with others.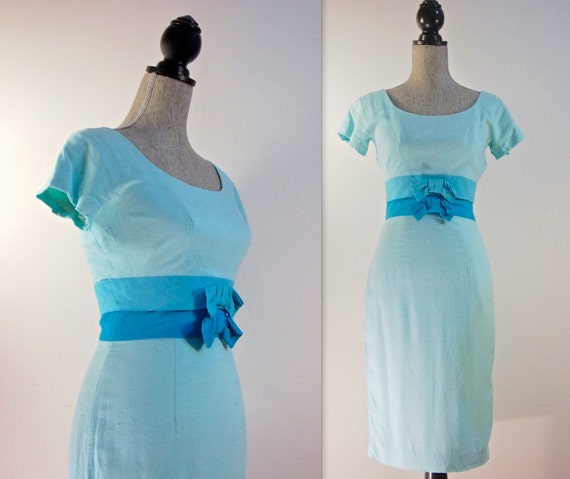 What is your favorite era and why?
Rachel
:
My favorite era is the late 1950s / early 1960s. I love the femininity, sex-appeal, and class that women's fashion from these years embodied. For me, this era drives my personal style and many of the women's looks in our shop.
Nate
: My favorite era would definitely have to be the early 1960s. The dapper, understated men's fashion of that era—slim-cut suits, pocket squares, skinny ties, leather cap-toe oxfords—will never go out of style. And let's be honest, the world would be a much better place if it was still the social norm for men to need a proper hat before leaving the house.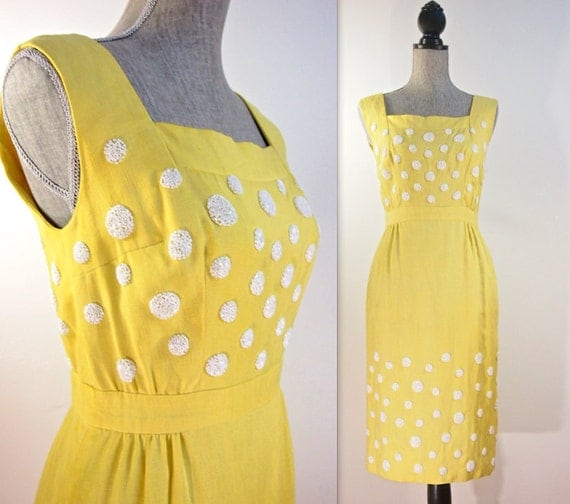 What is your favorite item in your shop?
Rachel
: My favorite item in the shop is the 1960s two-piece skirt suit. The print is a gorgeous abstract pattern in vibrant hues of blue, purple, and green, and I'm in love with the oversized Peter Pan collar.
Nate
: My favorite item in our shop is this 1960s Aquascutum plaid blazer. I wish it fit me better so I could keep it for myself!